O.P.I Serena Glam Slam Servin' Up Sparkle and Grape..Set..Match
While hitting up my local Ulta to pick out some of my fav colors from the O.P.I Touring America Collection, I came across the Glam Slam duo of Servin' Up Sparkle and Grape..Set..Match, While I'd already picked up a couple of the older ones with the crackle polish I couldn't resist this beautiful purple color.
The Grape Set Match is a rich purple that reminds me of a semi precious stone maybe a Sugilite in the way that it reflects in the light. In the picture I've only 2 coats but I found that I did have to apply 3 coats in order to get good coverage.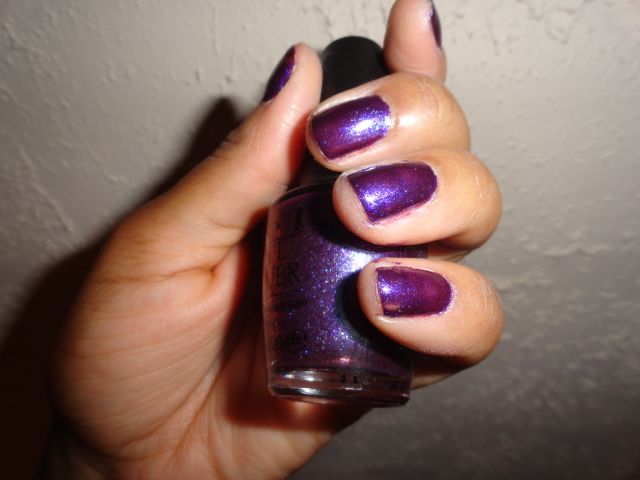 Servin' Up Sparkle did just what it's name said and served up loads of sparkle when applied to nails. You only need one coat with this one. The only downside is that you don't get the large pieces of glitter as much as it would seem from their content in the bottle.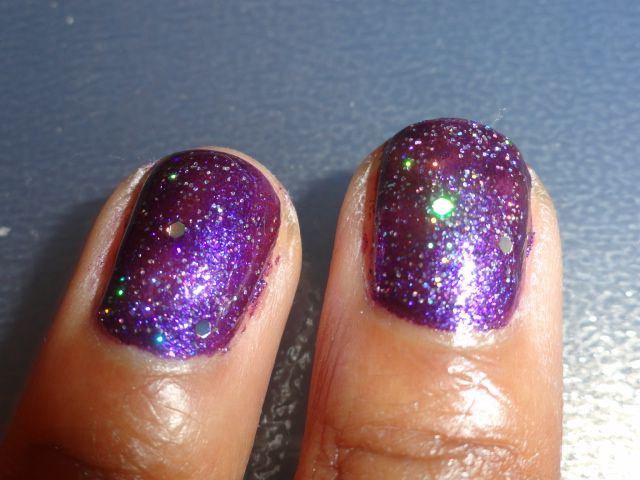 I'd definitely wear the Grape…Set..Match alone without the Servin' up Sparkle on top because the color is beautiful on it's own and will prove to be great for fall.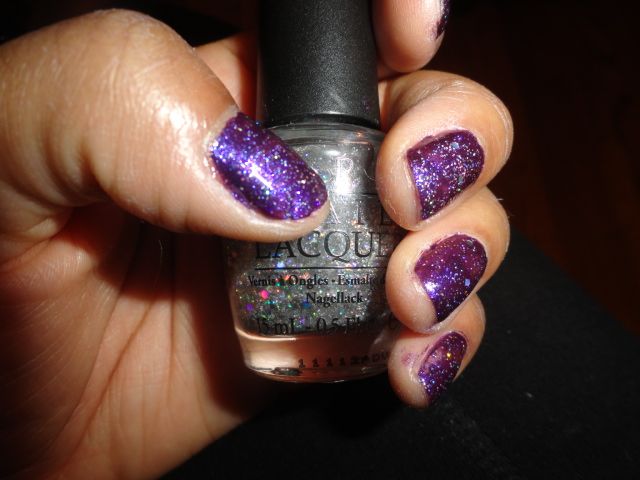 My name is Melody Robinson Wright, and I am a wearer of many hats. When I'm not taking care of the home as a loving wife and mom to two spoiled dogs, I'm in the lab tackling one life's biggest diseases, Malaria. I am also the Beauty Editor of Cosmetically-Challenged.com, where beauty rules are so faux pas! I am a admitted beauty junkie who has refused rehab. I love all things beauty wether it's high end or found in your local drug store.