Sation NailStock Swatches and Review x Picture Heavy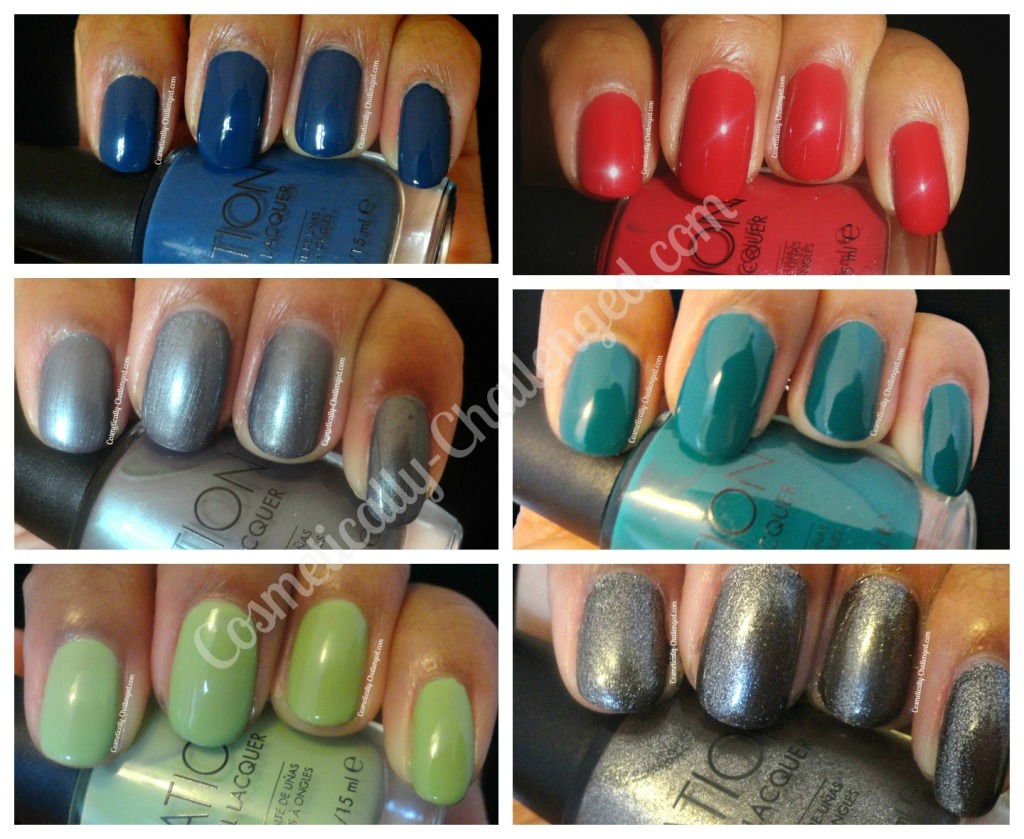 Sation has done it again, this time providing us with a great collection for Fall 2012, so strum your guitars, throw up your peace signs ,and fire up the Winnebagos to the greatness that is the Sation NailStock Collection. Sation NailStock offers up 12 groovy colors with names that embrace the Woodstock era. I'll be showing you six out of the twelve.
Sation RV There Yet?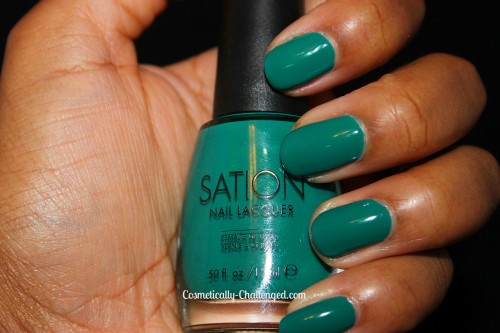 Sation's RV There Yet is a playful vibrant true teal. I am already having thoughts of pairing this color with a gorgeous brown and doing some funky nail art. Another great Sation Teal color to try out is Miss McTeal from the California Gleamin' Collection.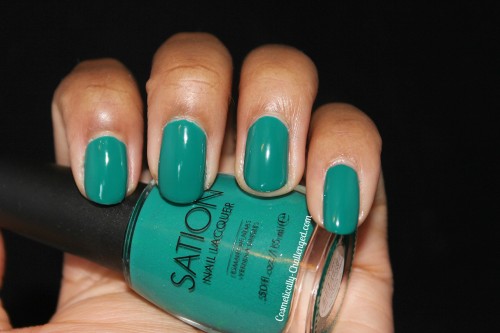 Sation Magic Mani Bus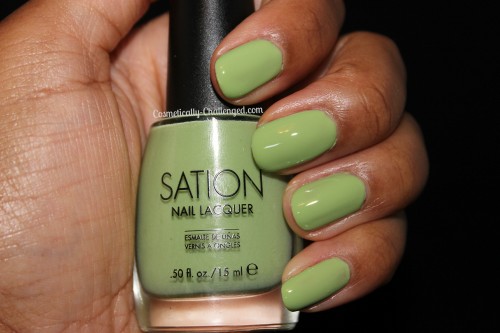 Magic Mani Bus is a muted peridot. For some reason green apple bubblelicous comes to mind when I see this color. I wasn't too keen on it when I first saw the bottle, but once applied it's very cute!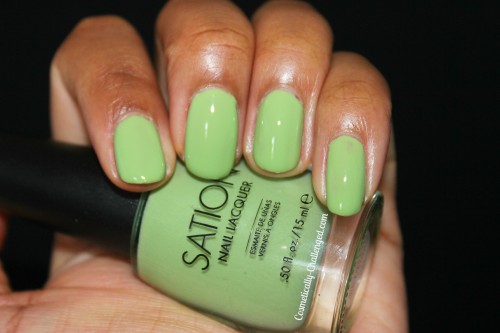 Sation- I'm with the Bandana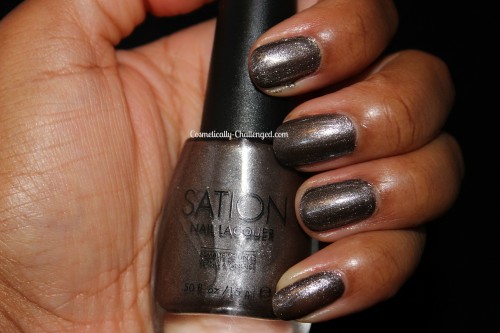 I'm with the Bandana: is a warm shimmering gunmetal that can appear brown in dark light. I really like this color because while it has shimmer, it is not so overwhelming that it doesn't fit well with fall.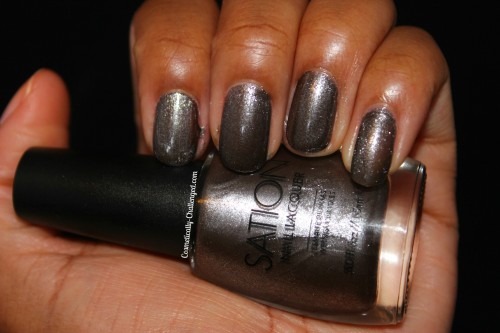 Sation -Gimi Jimi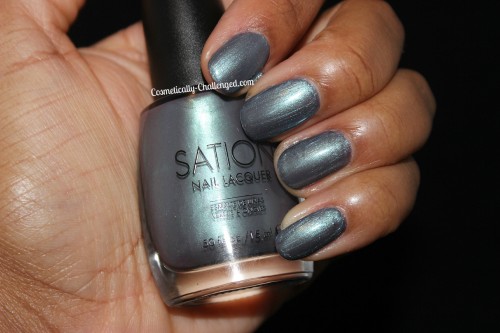 Gimi Jimi is a hazy psychedelic purple with dark gray flecks. This colors comes off more gray then purple. The purple can only be seen when the light hits it just right. If your looking for a nice fall gray I would choose this over China Glaze's Elephant Walk or OPI"s Nein Nein Nein Okay Fine.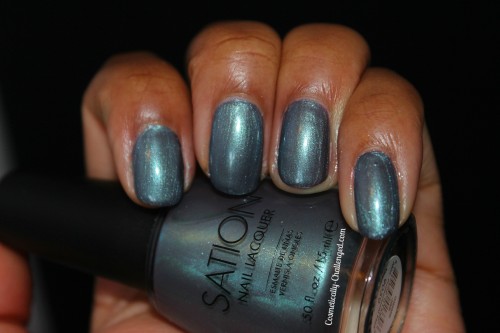 Sation- Front Row Flasher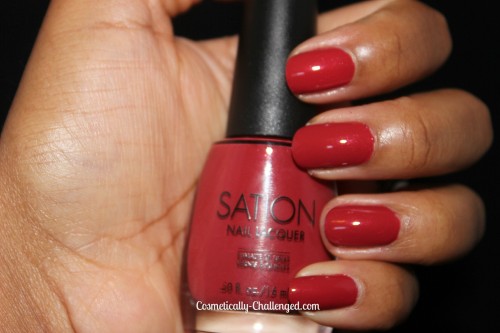 Front Row Flasher is a glistening blood orange red with specks of orange shimmer throughout. This was the first color I tried from the collection.  This is a great rusty red for those who would like to continue wearing red in the fall, but want a more toned down version.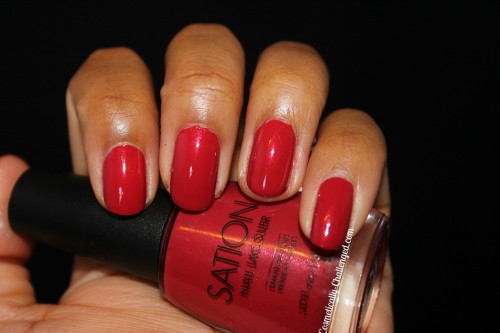 Sation- Dance With the Drummer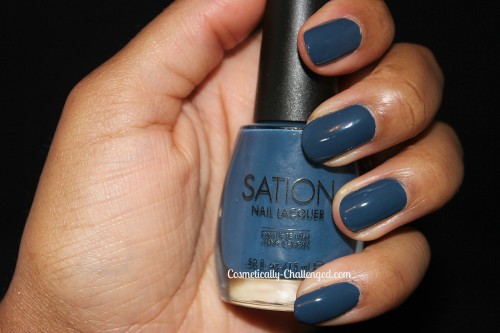 Sation Dance with the Drummer is true denim blue polish. Dance with the Drummer is not as dark as Sation's Rock-a-Guy Blue from the "Little Horse on the Prairie Collection" but gives you a good true blue if you can't get your hands on the other one.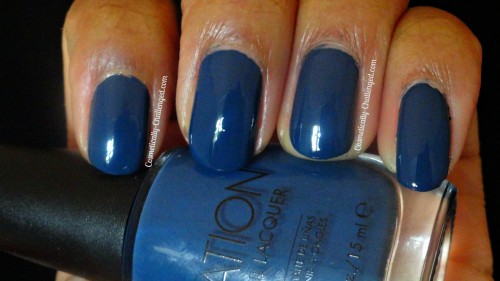 All swatches were done with 2 coats of polish. Sation is three free, has an excellent smooth formula and a wide brush that makes applying their polish easy and simple! So which Sation NailStock colors will be added to your collection? My favorites are RV There Yet, Magic Mani Bus and I'm with the Bandana! 
This product was provided to me by a public relations company for consideration of review This in no way affects my thoughts and viewpoints of the product. For more information on my review policy please visit here.