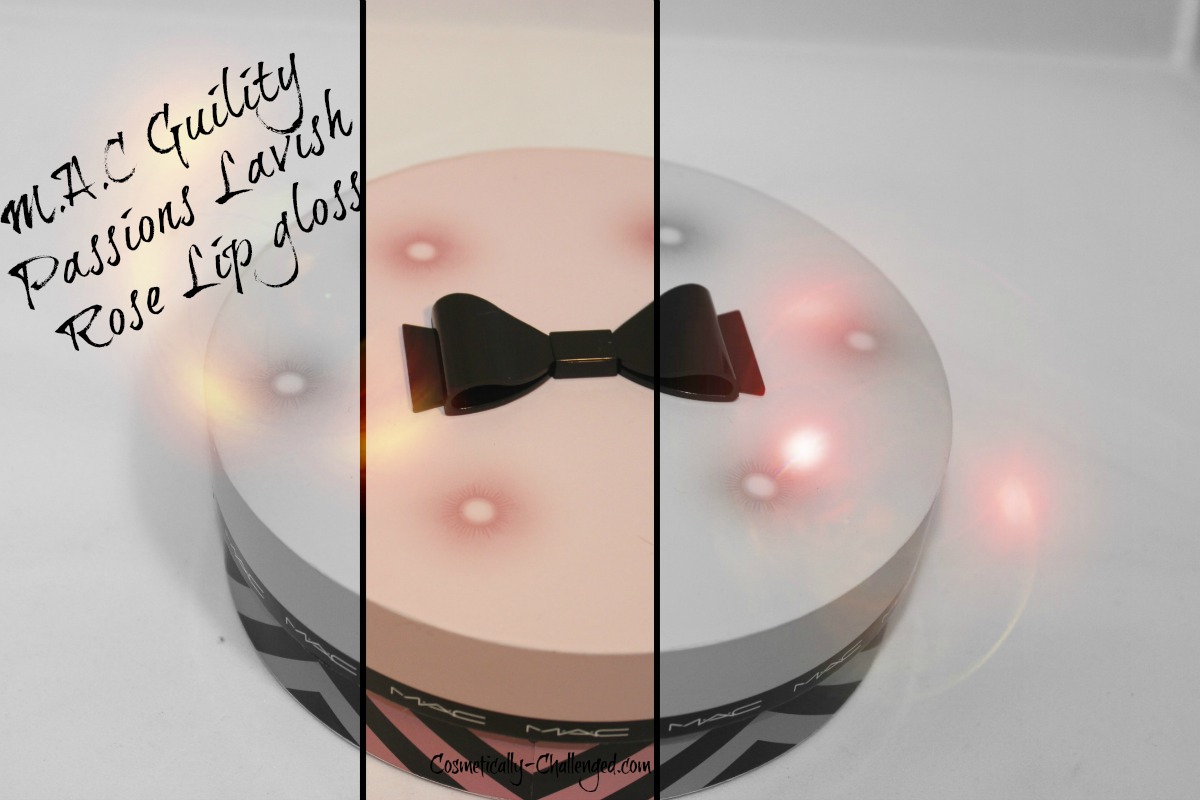 It's that time again, you know the the time of year when you spend half of your rent money on MAC's new Holiday Collection… This year I decided that I wouldn't go MAC crazy and I would look at each set and weigh the pro's and con's as to why I needed more makeup in my life. The only thing my makeup loins really yearned for was the MAC Guilty Passion Lavish Rose Lip Gloss set. What my loins were really yearning for were the two dazzleglass that the set contained within it's walls. MAC's Guilty Passion Lavish Rose Dazzle Glass set gives you two Creme Lipglasses and two Dazzleglass Lip Glasses. All colors IMHO are Women of Color Friendly though "Going Casual" may look a little light on those of a darker hue. The lipglosses are all half sized but considering the sizes of their previous lipgloss collections they are plentiful.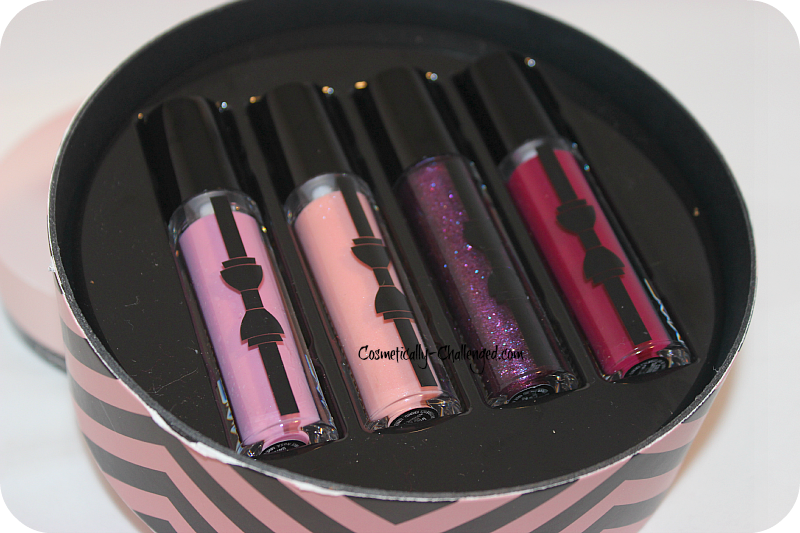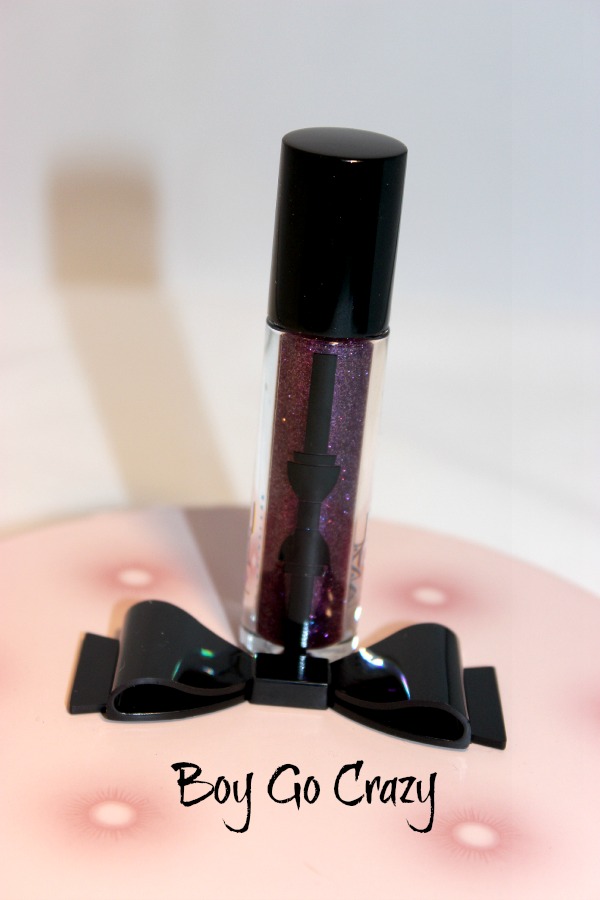 Boys Go Crazy is my absolute favorite from this set. When I saw this I screamed out "YESSSSS MA'AM"!!!  A dark rich purple with holographic glitter mixed throughout. I'm so sorry I couldn't capture what I was seeing in the picture for you believe me the swatch below shows it all.  Pair this gorgeous beauty with any dark plum colors like "Young Rapunxel" or "Smoked Purple" and your ready to werk it!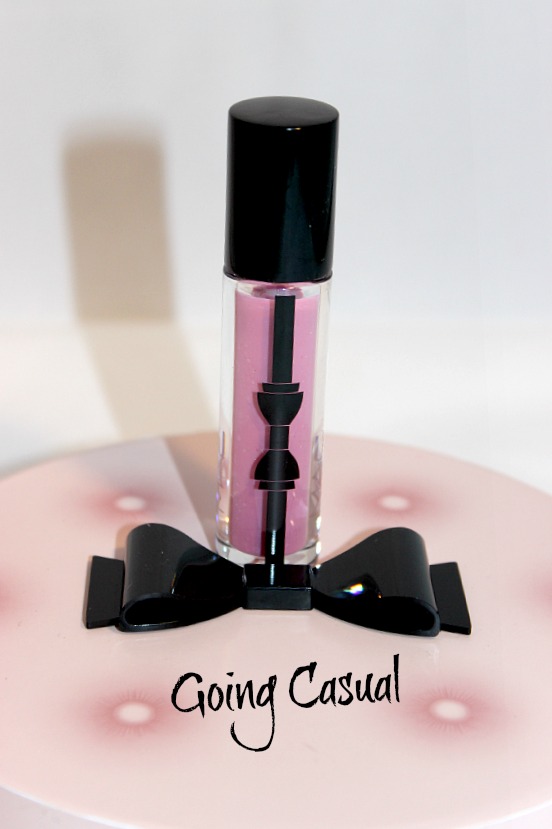 Going Casual is one of those colors that I must admit may not be suitable for women of a darker shade. The only reason I say this is because it may come off look like you channeled Tyrone Biggums while doing your makeup. This is one of the Cream Lipglasses from the set and goes on slightly sheer.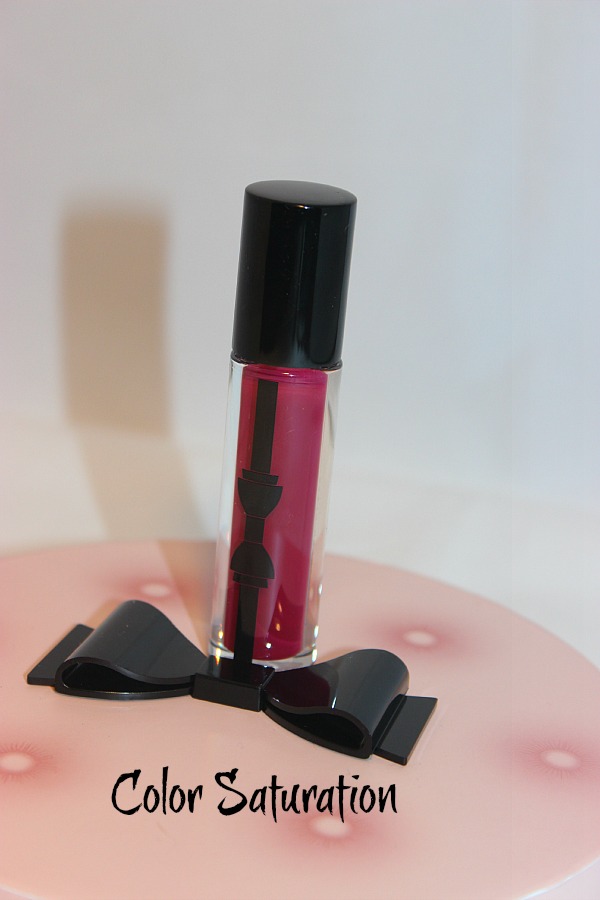 Color Saturation is the second Cream Lipglass in the set. It's a nice berry shade that I think would look nice worn alone without lipstick.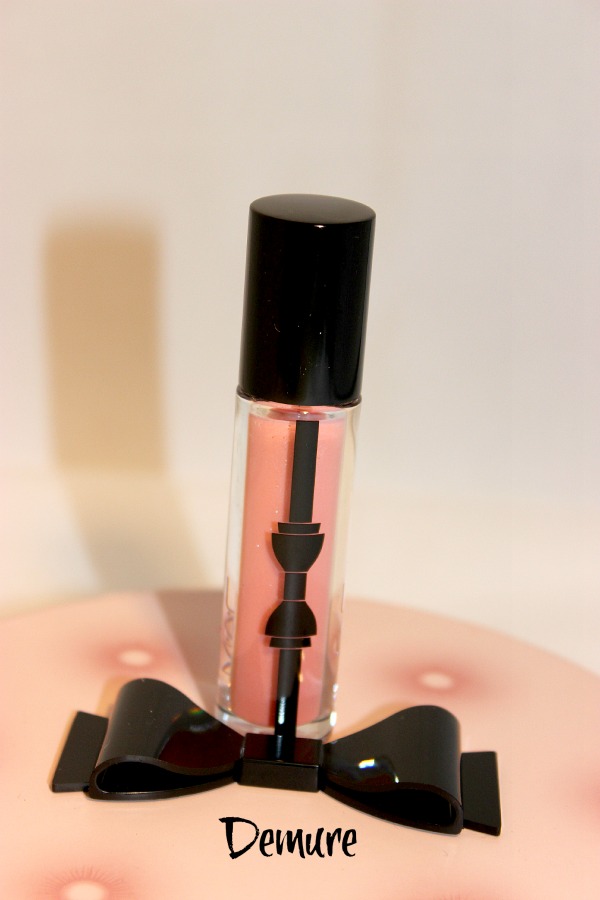 Demure is the second Dazzeglass from the set and it's a coral/peach toned gloss with hints of blue sparkle throughout. This is a gorgeous nude shade and it pairs exceptionally well with "Creme' in your Coffee".. well, at least on me it does.  :)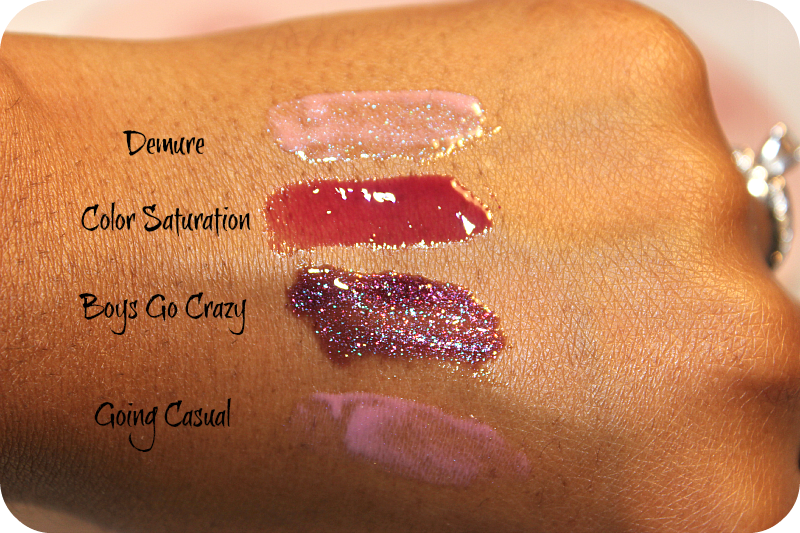 So what do you think of MAC's Guilty Passion Lavish Rose Lipgloss set? Is it a must or a pass? I honestly couldn't pass up on this one. While the other sets have colors I feel could be dupped this one in my opinon had a little more originality and more colors I felt I would get the most use out of.