Purple Rain Eyeshadow Look Using Tarte Carried Away Collectors Set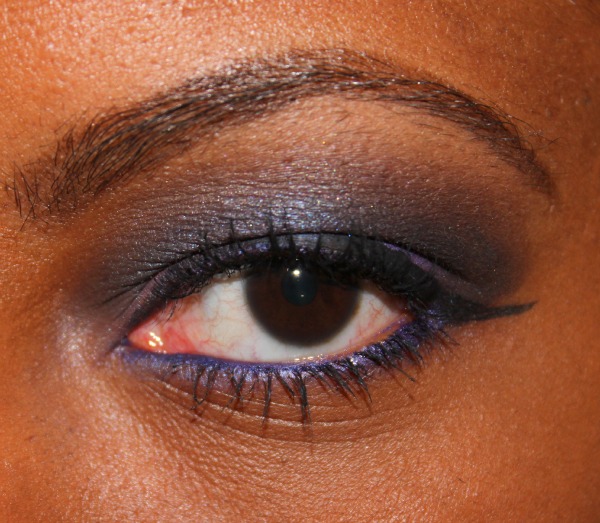 This look was created using Tarte's Carried Away Collectors Set. The eyeshadows are very pigmented but I used a primer to really help the colors stand out. I call this look Purple Rain.. Purple Rain….
Lid & Lower Lash Line: Touchdown in Londontown
Crease: Hampton Waves
V: Martha's Vineyard
Brow: Georgia Peach
Tear Duct: Snow Fall in Paris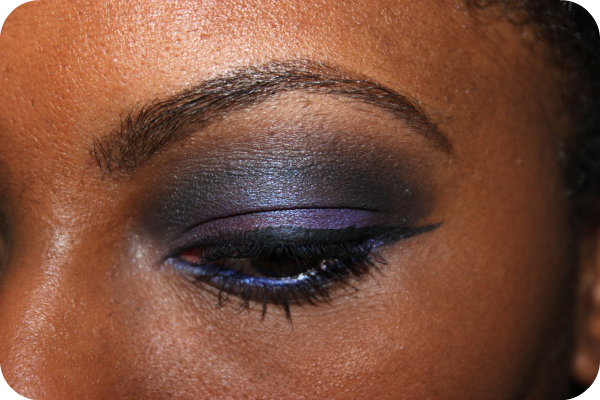 If you would like a tutorial of this look just let me know in the comments below! To see more color options in the palette check out my review here!
My name is Melody Robinson Wright, and I am a wearer of many hats. When I'm not taking care of the home as a loving wife and mom to two spoiled dogs, I'm in the lab tackling one life's biggest diseases, Malaria. I am also the Beauty Editor of Cosmetically-Challenged.com, where beauty rules are so faux pas! I am a admitted beauty junkie who has refused rehab. I love all things beauty wether it's high end or found in your local drug store.