Slim Pickings for Ulta's 21 Days of Beauty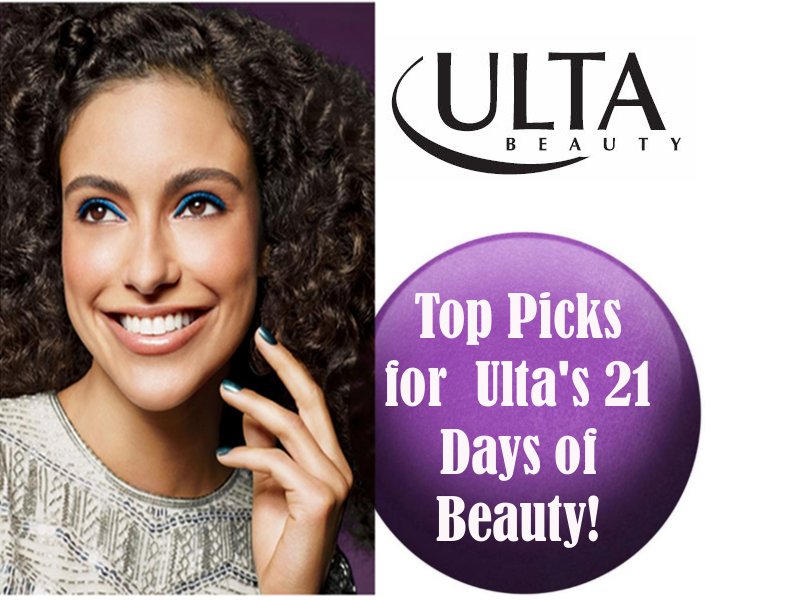 It's time for Ulta's 21 Days of Beauty!!  I received my magazine in the mail yesterday and I quickly scanned through to see which days had some of the best deals. The thing with Ulta is while they usually always have a coupon for $3.50 off of $10 ore more and sometimes 20% off they rarely offer deals on what they consider to be their "prestige" cosmetics. Prestige Cosmetics would include brands like Urban Decay, Too Faced, Tarte, Butter London etc. Basically the main items we go in the store to get we can't even get a discount on. The 21 days of Beauty is probably the only time you can snag great deals on these brands at Ulta.
Ulta's Fall 21 Days of Beauty is set to start September 8th-September 28th. Each day will feature a different deal with a specific brand. Sometimes they even have brand reps come in and do makeovers, though I don't see that list on the current flyer for this go around.
I went through each day and tried to find the best deals. I also noted the days and added links to were there were better deals for what Ulta was Advertising.  To be honest there wasn't much at all. Some of these deals I see time and time again on other sites. Of course I compared Ulta's Sale to deals at other stores such as Sephora, sites like B-glowing, and of course the brands website.
Day 1: 9/8
Currently Urban Decay has their Star Dust Sparkling Lipgloss Marked down to $9 on their website found here.
Day 2: 9/9
The Clarisonic Deal seemed great until I saw that  4pack  of the brush heads retailed for $75 at sevearal retailers and even $60 at drugstore.com
Day 11: 9/18
Philosophy products are Buy 1 Get 1 50% off. I would skip on this and check out Sephora.com where they have a couple of great Philosophy sets on sale priced from $19-$24. Only way I would take Ulta up on this offer was if I was looking for a specific fragrance.
Day 5: Thurs 9/12
Stila Smudge Stick Waterproof Eyeliner Buy 1 Get 1 Free
This a great deal. I love the Smudge Proof Pencils, they go on with no problem and stay on all day. They give you a little time to do a smudged smokey eye before drying down to the smudge proof finish.  If you don't have Stargazer and Bluefin in your collection make sure you pick those two up!
Day 21: Saturday 9/28
Tarte Pure Maracuja Oil $25
This is a good deal on the Tarte Maracuja Oil, a little under 50% off but steal worth it.  I rarely see the Maracuja Oil ever go on sale to this is definitely one of the days to take advantage of.
Are you going to be shopping the Ulta 21 Days of Beauty? Do you think they had a good selection this go around? Which items are on your list to grab?