Is the Wet Wrap Fashionable Enough to be Worn in Public?
I opened my email today and I was completely shocked.. no floored to find that the Wet Wrap is considered to be fashionable enough to wear down the runway. I remember many times getting my hair wrapped and then tying it up so that I could unwrap it in the morning. I also remember "ghetto" women walking around with their hair wrapped as if it were a style. Have these women been redeemed? Were they merely 15 years ahead of their time? Apparently so….
To my surprise the Wet Wrap has graced the stage at NYFW in the LOUISE GOLDIN SPRING/SUMMER 2014 COLLECTION show.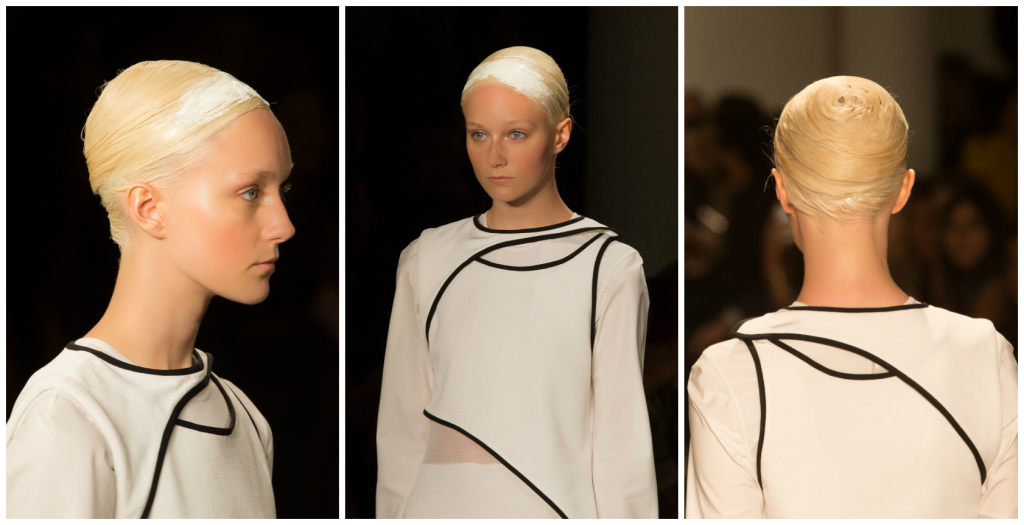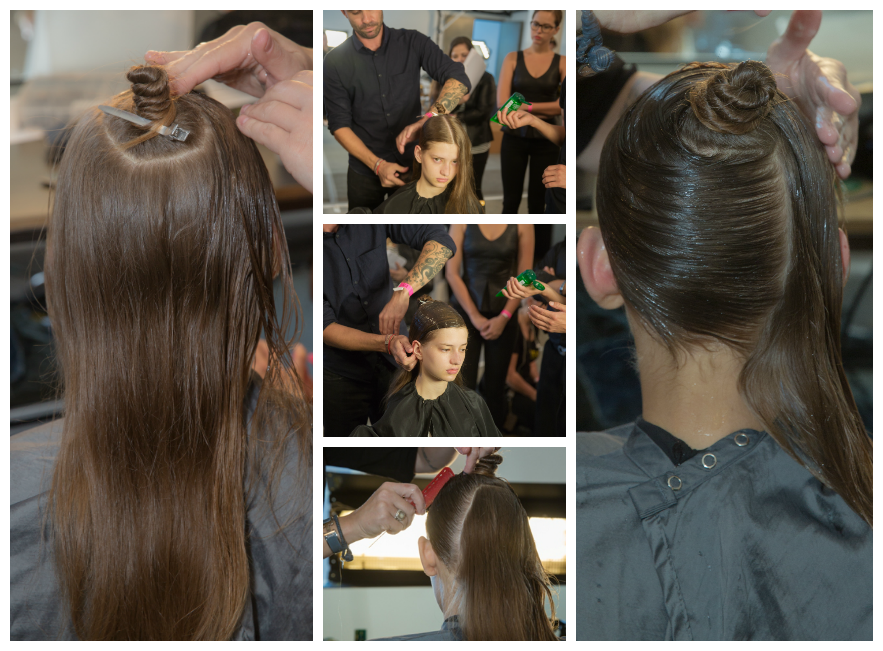 Products used were from the Rene Furterer line of high performing styling products. 
Anthony Turner of Art Partner designed an extreme futuristic hair look for the highly anticipated Louise Goldin Spring/Summer 2014 collection.
The look starts with sectioning off a length of hair with a rattail comb at the crown. I then coiled the length to sit at the top of the crown and clipped it into place. Remaining hair is brushed through with a Mason Pearson brush.
« Using a rattail comb, I made a very clean side part over the right eye. To begin creating the "plastic-y shine" we needed for the look, I smoothed generous amounts of the René Furterer VEGETAL SCULPTING GEL onto hair on both sides of the part and smoothed it into hair.
« The René Furterer VEGETAL SCULPTING GEL, along with any bumps and imperfections in the hair, were brushed through with a Mason Pearson brush. Hair was then wrapped around the head from the back on the left side and all the way over to the right, from ear to ear.
« Taking hair in sections from left to right and misting hair with water to help smooth and flatten hair even further, I repeated this step until all hair was wrapped over to the right. The René Furterer VEGETAL SCULPTING GEL acted as a molding agent to sculpt and "plaster down" the hair, holding it in place while adding an incredible gleaming finish.
I'm not sure about you ladies but it feels pretty good to know that I've been doing this high fashion hair style for over 15 years now. What do you thin of the Wet Wrap gracing the stage of Fashion Week?