We Search.. We Find.. We ShopStyle
Although I'm a beauty blogger I can't help but share some of my favorite fashion lust, and finds with you all every now and then.  My style is all about whatever catches my eye. I do my best to stay away from trends and fads because I hate spending money on something that is going to go out of style in less than 3 months. Usually when I'm window shopping or browsing the web I look for things that I can pair with multiples items rather than a one time outfit. I also NEVER pay full price, there's always a deal to be had and that's why I love Shopstyle. If you subscribe you get daily emails that let you know when various stores are having a sale. Shopstyle also allows you to search for virtually anything in the fashion world. See a bag you like but you don't necessarily like the price? Shopstyle will give you a list of everyone selling it including the current selling price so you'll never overpay!
I recently had the opportunity to participate in a PopSugar Shopstyle Blogger Campaign where they had us select our favorite items of clothing and create a collage with ourselves included. This was so much fun, and very hard because well.. I love almost everything in my closet. I decided to choose more of my funner pieces as well as show case some of my fave accessories.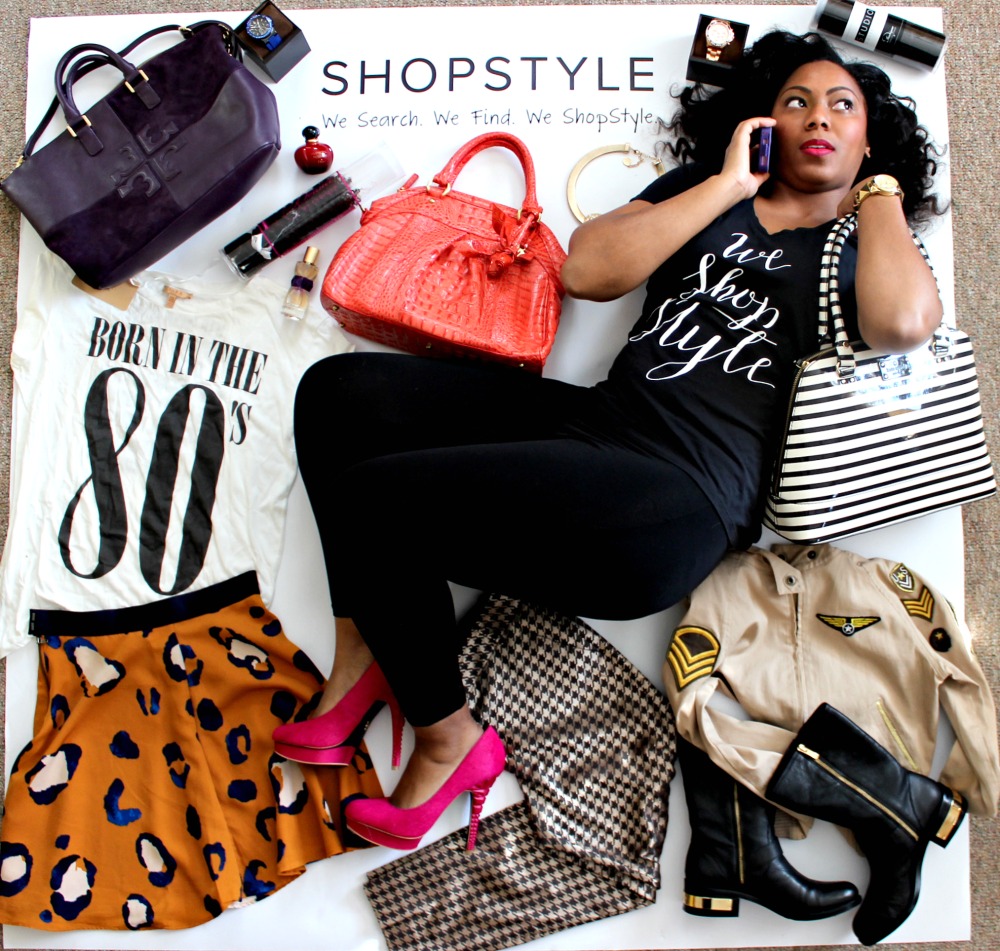 Some of these items are no longer available but I've listed each item and links to things that are still available below.
1. Purple Tory Burch Natalie Satchel: This bag is now on sale for $297. I wear it as a cross body and I absolutely adore it!
2.Michael Kors Quartz Blue Baguette Rubber Strap Black Dial Women's Watch MK5466. As soon as I saw this watch I knew I had to have it. It looks absolutely amazing when you're wearing all black.
3.Hypnotic Poison by Dior is a must have scent for Winter. I thin I wear it 3x's a week.
4. Indique Organic Curl and Pure Wavy Hair Extensions: I absolutely swear by this brand of hair. I've been wearing it since June while transitioning and I absolutely love it.
5. Yves Saint Laurent Manifesto: This is another one of my favorite go to perfumes. I like it because it's a great fall/winter scent.
6. Brahmin Handbag: I absolutely Love this brand of handbags. They're made in the US and the quality and craftmanship is like no other. My husband got me this bag for my anniversary but now I have my eyes on the Large Duxbury Satchel!
7. Zara Born in the 80′s Tee.
8. Philip Lim for Target Leopard Print Skirt: I had to fight to get this skirt. I absolutely adore it.
9. The Limited Houndstooth Metallic Cropped Pants: Would you believe I only paid $10 for these. Last pair on the clearance rack and they were my size!!
10. Kate Spade Weselley Black and White Stripped Tote: I purchased this bag during one of the Kate Spade Flash sales. It sold out quickly. Every where I go I get compliments.
11. Arden B Military Jacket: I love this jacket but it's always awkward when people think I'm a fighter pilot in real life lol.
12. Vince Camuto Winchelle Motorcycle Boots: These babies sell out fast. I was able to snag them during a Macy's Restock. Even the die hard motorcycle riders give me compliments. Grab them now!
On my Feet are Rachel Roy pumps I got on clearance at Macy's. I love the different textures in the shoe. They are sooo fun!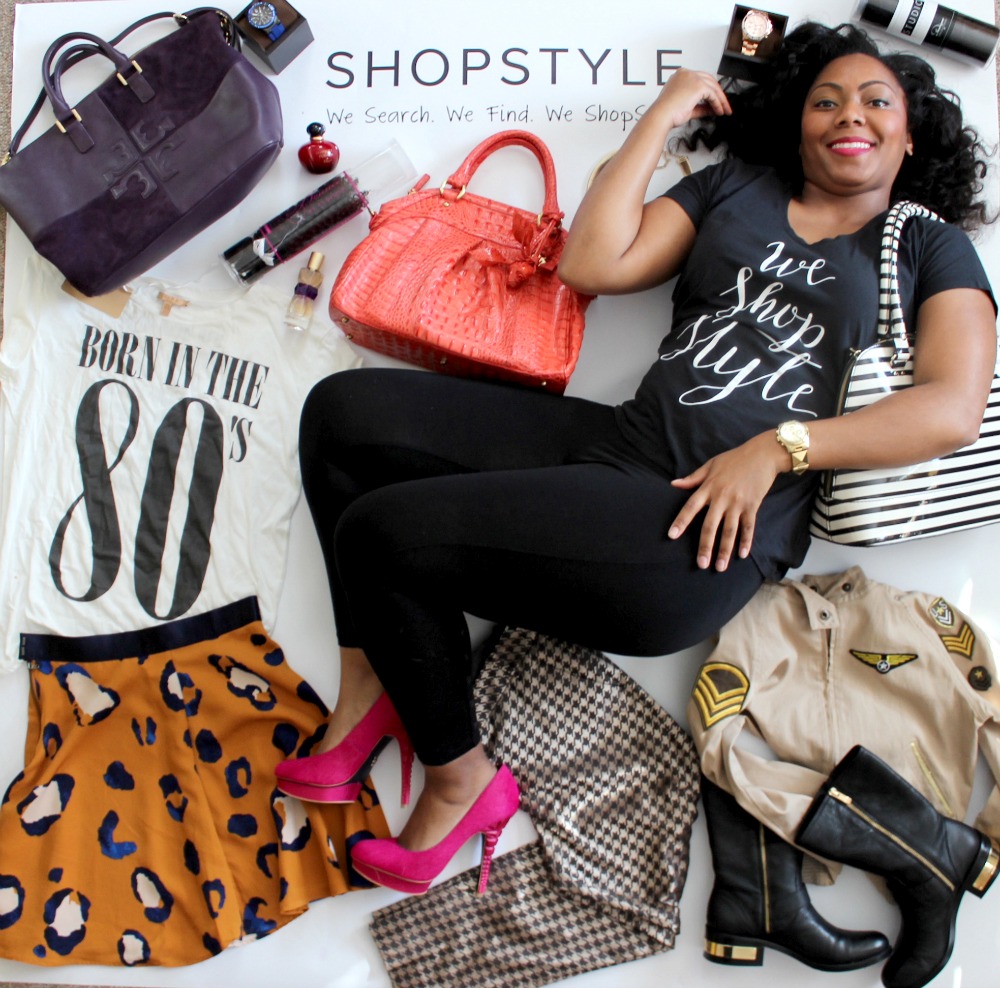 Now that you've seen my style check out how the PopSugar Shopstyle campaign came to be!