Chocolate Bundle Remy Hair Review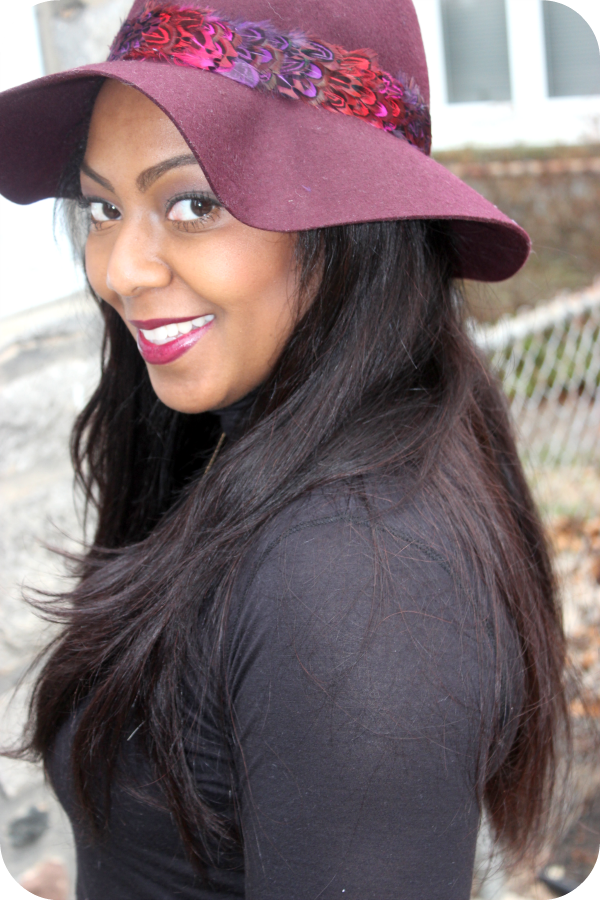 Time is definitely flying! I am 8 months into my transition phase and my roots are telling all my secrets. This time I decided to take a break from my usual and rock some Chocolate Hair! Chocolate Hair is by the company ChocolateHairs.com and is 100% Unprocessed Natural Virgin Cuticle Hair. I received three packs of hair in the following lengths 14,16, and 18.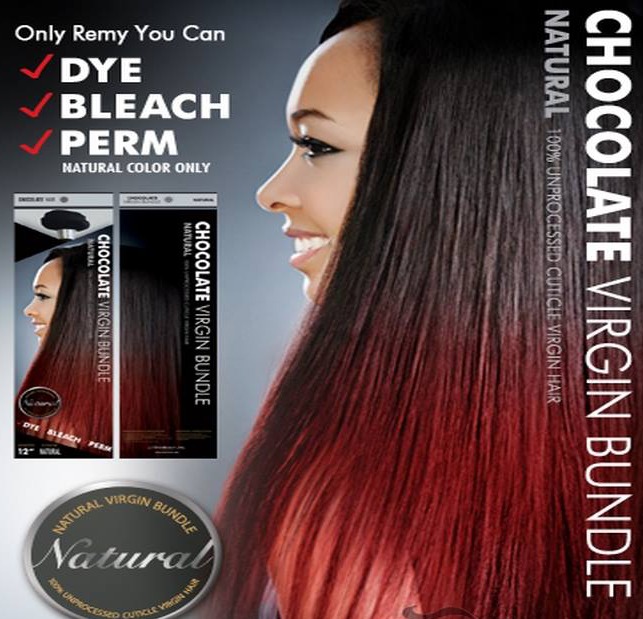 First Impression
Packaging: Chocolate Hair has high quality packaging. it comes in a sturdy cardboard trifold packaging with the hair wrapped protectively in the middle. The hair was soft and looked wear ready. There was no smell to the hair at all. This is very important to note because the product is "Chemical Free".  So you would know immediately by the smell if the hair had been processed in any way. 
Texture: This hair is very very soft. I would say that a person with relaxed hair would have an easier time blending than a person with 4B-C natural hair as myself.
Washing: I always always always wash my hair before installing. I washed all three bundles using my Carols Daughter Sulfate free Shampoo and Conditioner. There was little to no shedding and no problem with tangling.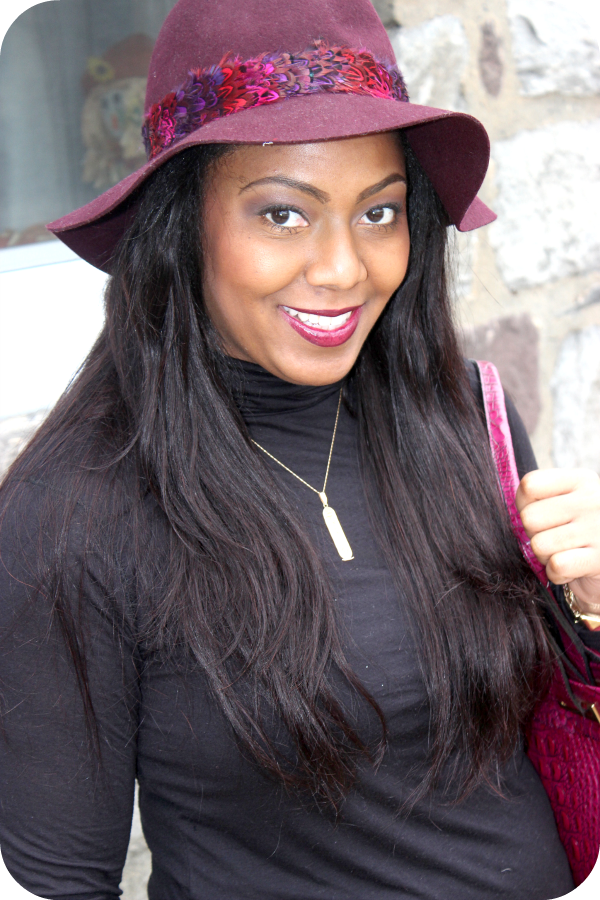 Install: If you take a look in the picture above you may notice that this hair has a reddish brown tint to it. My hair is more of a 1B and so I knew immediately that it wasn't going to blend and the only way to actually wear it would be to do a full head sew in with little to no hair left out. I decided that I would instead make a upart wig and rock it that way. I did not cut the wefts when making the Upart wig. I folded them over as I normally would a regular sew in.
Something very important to note about this hair is that since it's in it's Natural sate it can be bleached and colored. Since I wanted to be able to wear the hair without worrying about my natural hair blending I decided to try the hair out wearing my collection of winter hats and see how well it held up to just normal life. I finally decided on a dark brown hair color with awesome purple highlights for later I know by going dark brown my hair will blend with the color easily.
Wearability:
Does the hair shed?: I have experienced very minimal shedding with this hair. During my time wearing the Upart wig I've not seen enough shedding to raise any alarms. Of course you can always seal your wefts if shedding is a huge concern.
Tangles? Since this hair is so soft I honestly felt like I was going to have a problem with tangling. I used all three bundles of hair so the hair is pretty thick and I've really had no problems with tangling at all. I am able to run my fingers through it with ease and even with the use of my scarfs and the taking on and off of my jacket the hair doesn't tangle at all. Since the hair is so soft I would keep a brush handy just to brush it smooth every once and a while.  The picture below can give you an idea for how it looks after taking off a jacket.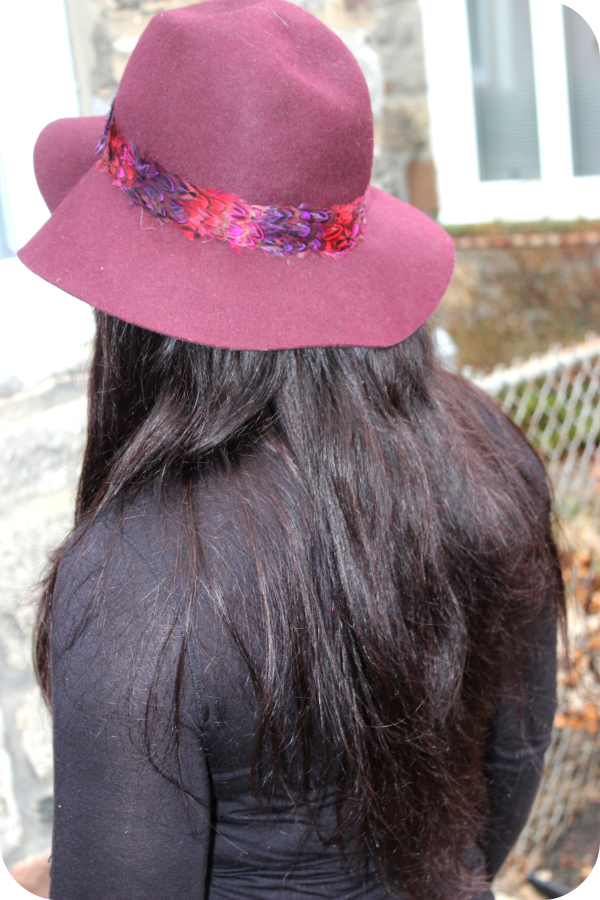 Does the hair curl? This hair curls but does not hold a curl with a curling iron. I plan on setting the hair on flexie rods to see if that works better. 
As I mentioned before I do plan on adding some funky color to this hair so stay tuned for the  update. If you have any questions at all on this hair please feel free to ask!