LUSH Spa Opens in Philadelphia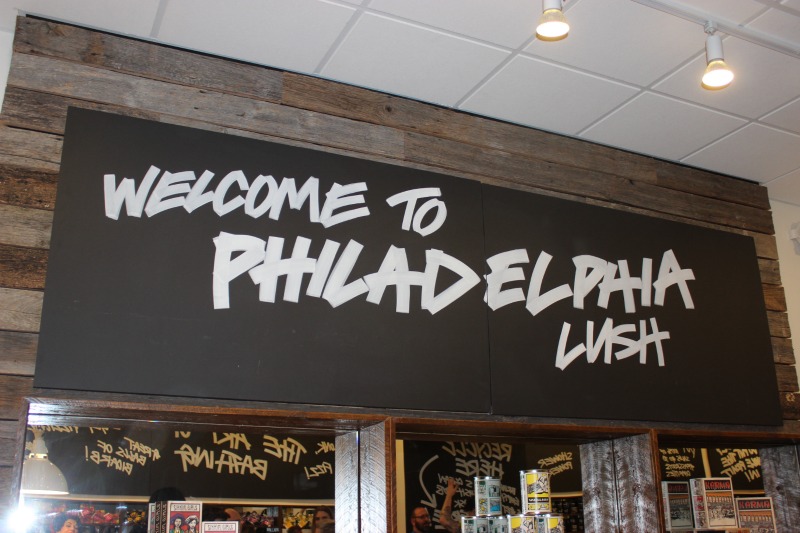 If you live in the city of Philadelphia you've been Lushed at least once in your life. Yes, Lushed' what results after one has used one of the many amazing bath and body products that the Lush store has to offer. I remember the first time I was Lushed'.. best day of my life…
If you thought treating yourself to an occasional bath bomb or delectable smelling slice of soap was a walk on the wild side wait until you experience everything that is Lush Spa .We should consider ourselves very lucky being that the Lush Spa Philadelphia is  the second Lush Spa in North America, next to New York!
The Lush Spa, located at 1525 Walnut St, takes customers back in time to an Old English Kitchen as seen with the reclaimed barn wood and dainty tea cups that line the back wall.  This Spa treatment is like none you've ever had before. Each step of the treatment is customized by you the customer all the way down to the products that will be used. During your consultation you'll be asked to choose a word based  how you'll want to feel at the end of your spa treatment. Each word is paired to an oil that will be used during your treatment and that you will take home afterwards.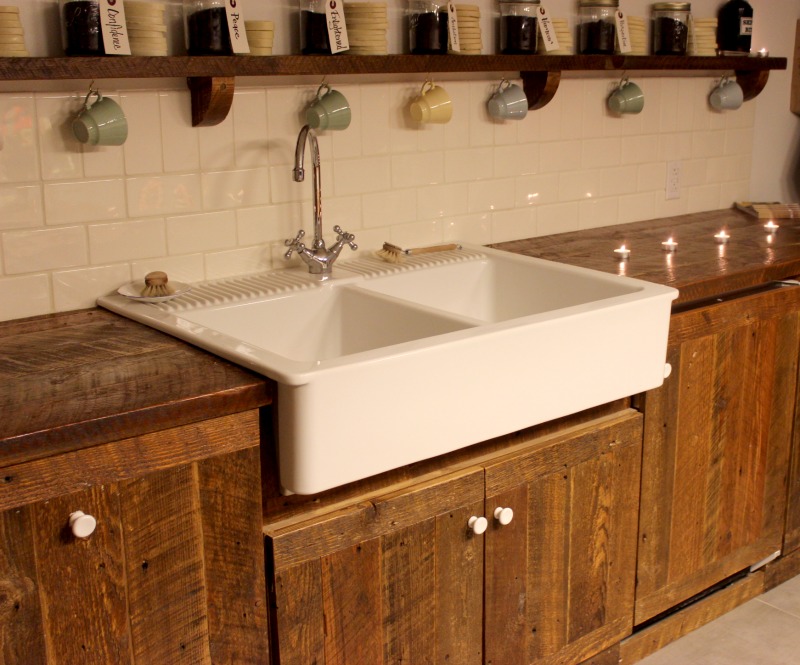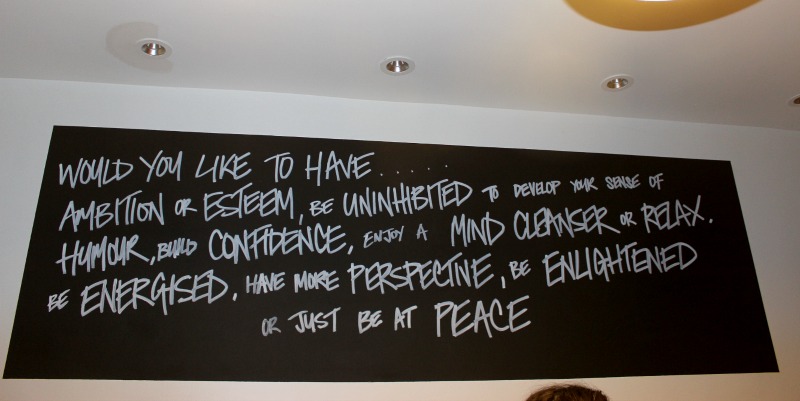 There are seven treatments to choose from ranging from a foot scrub, facial, deep tissue massages, and body scrubs. As we toured the different rooms and watched demonstrations of the massages I couldn't help but feel a bit more relaxed myself just being in the room. The first room we entered demonstrated a spa treatment called Synaesthesia. In this treatment your sense come alive as the 80 minute full body massage intertwined with personalized music for the treatment composed by Simon Emerson and recorded by the Night Jar orchestra just for Lush transcends your senses to new heights.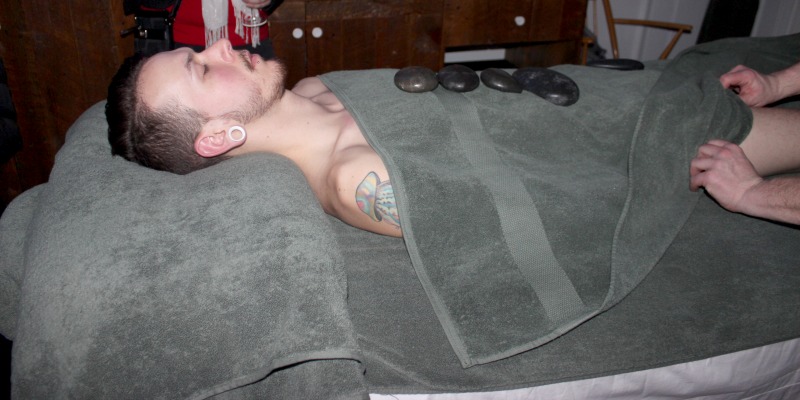 Other Spa Treatments we toured included:
The Validation: a non invasive face treatment that instills inner confidence.
The Good Hour: full body deep tissue massage that evokes a sense of being taken out to sea and back again. (When I went into this room the music really made me want to dance a jig). This treatment uses a Spa Exclusive called  the Good Hour Jelly Discs which are seaweed-based jelly disc that are kept cold on ice and contain eucalyptus peppermint and spearmint oil to help improve circulation and soothe sore muscles
Tailor Made:  Unique techniques developed by the LUSH Spa creative team, used to leave the muscles feeling free of pain and truly relaxed.
The Spell:  An enchanting take on the traditional foot treatment. Uses a Spa Exclusive  volcano Foot Bath Bomb
The Comforter:  An exfoliation treatment in from the cold with warm oils, rolling body massage and music reminiscent of sweet memories. Uses a Spa Exclusive  Chocolate Body Scrub and Rose Body Serum
Each session is accompanied by a custom sound track by which the treatments are choreographed. It was spellbinding watching the two massage therapist work in unison to the music.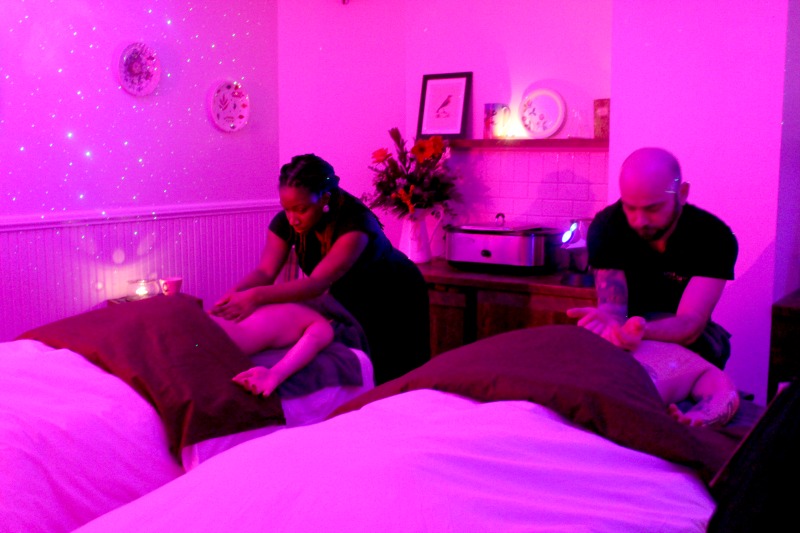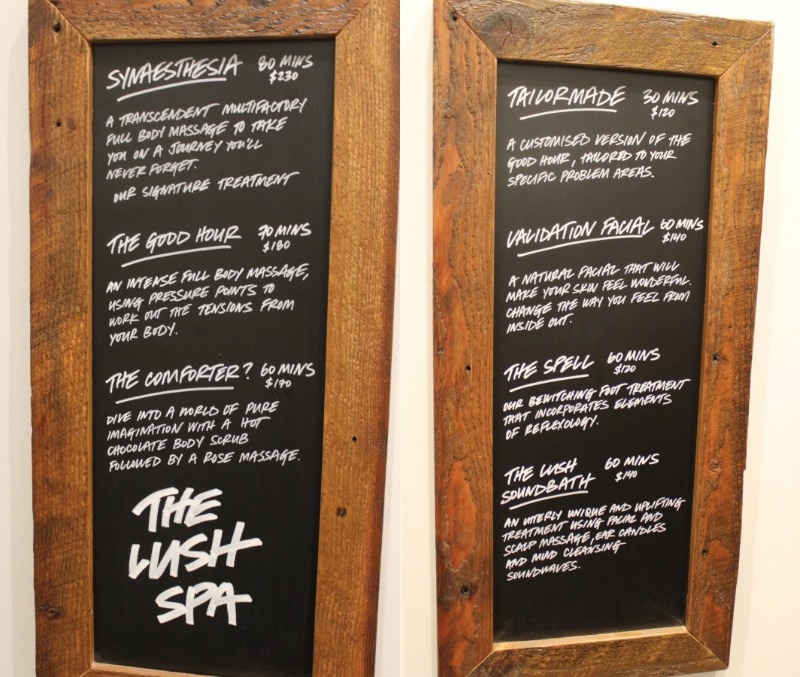 I can't wait to talk my husband into getting the Comforter With me. I also plan on treating myself to The Spell right before sandal season. Ladies Valentines Day is coming up.. maybe you should drop some hints.