Natural Hair Color Bold and Beautiful.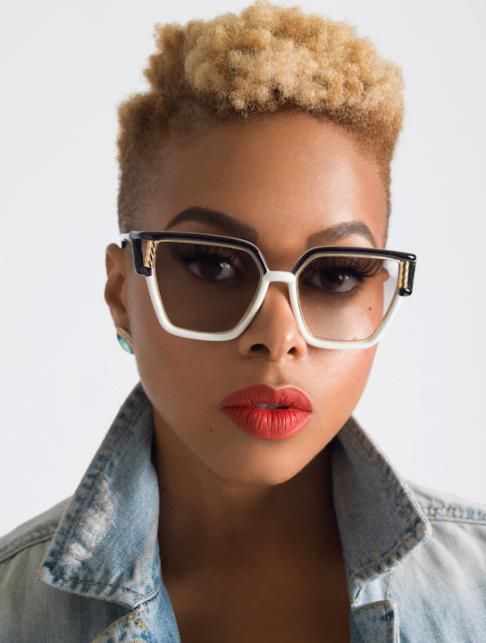 I really really really want to color my natural hair. Although I just went natural and I should be focusing on perfecting my regimen I can't help but stare at pictures of gorgeous naturals with amazing daring hair colors. The photo of Chrisette Michelle above stops me in my tracks. First of all she's wearing a box hair cut and it's strategically colored the perfect shades of blonde to fit her face. Match that with stellar brows, glowing skin and a fierce matte red lipstick and you have the perfect look.  I've decided that I am going to color my hair, but I'm going to wait until May. This will give me an extra four months to grow my hair like crazy, perfect my regimen and decide on the perfect hair color. In the mean time here are a few Pinterest Natural Hair Insipration's that I've stumbled upon
My name is Melody Robinson Wright, and I am a wearer of many hats. When I'm not taking care of the home as a loving wife and mom to two spoiled dogs, I'm in the lab tackling one life's biggest diseases, Malaria. I am also the Beauty Editor of Cosmetically-Challenged.com, where beauty rules are so faux pas! I am a admitted beauty junkie who has refused rehab. I love all things beauty wether it's high end or found in your local drug store.