How I Withstood the Curse of Eve with U by Kotex
This is a sponsored post for U by Kotex, who provided me products to review You can get a free sample from U by Kotex too at and Do the Demo.
Once we reach a certain age we as women fall victim to the curse. Yes the curse, you know the one that causes symptoms of severe cramping and abdominal pain, bloating, weight gain and sometimes fever and nausea.  I've been afflicted with this curse since the age of 14, and once a month like clock work I've had to change my life to suit this natural issue that I've dubbed "The Curse of Eve". I call it this because well, I figure if Eve would have never eaten the apple from the tree of life we wouldn't have to suffer this horrid affliction
One way the curse changes my life is that on the first day or two my flow is so heavy that I don't feel comfortable working out. I honestly just want to lay in the bed ,curl up in the fetal position and sleep my until it's over. Through Social Stars, I had an opportunity to try out some U By Kotex products to see how they stood up against "The Curse".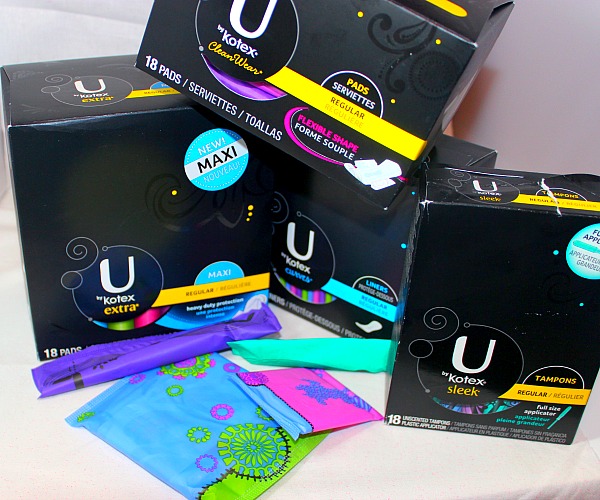 Day 1 of the curse is usually the hardest day for me since my flow is highly unpredictable. Want to know what motivated me to get up and get moving? The cute packaging!  Honestly, the U by Kotex products are packaged in bright and bold wrappers that make them fun to use! You're probably thinking who care's about wrappers when it feels like your insides are trying to see daylight? Just look at them though!! No more sneaking these items into your pant pocket all discreetly these fun prints scream "Yes, I'm on my cycle and you will deal!"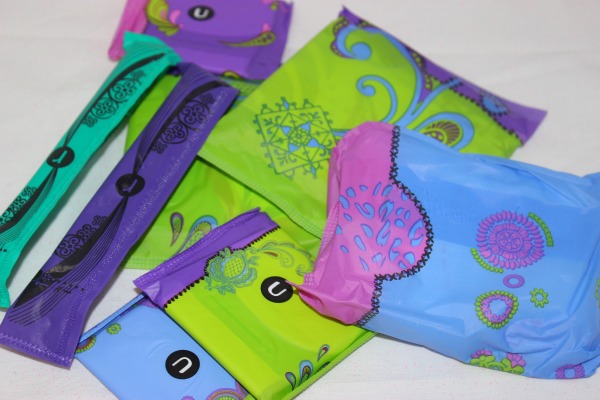 No one wants to wear bulky pads in the gym, I mean AWKWARD! The Sleek Tampons paired with the Liners were my saving grace for my morning workout. Throughout the rest of the week I dipped into the sleek black boxes and tried out the different product sizes with confidence knowing that while The Curse of Eve was raging on I was comfortable and protected.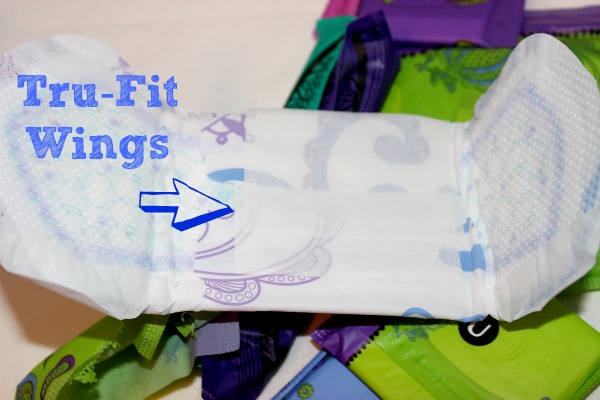 Another thing I loved was how the adhesive on the wings of the pads didn't get on bunched up and stuck together before you could place them. Each Tru-Fit wing has it's own paper backing which allows you to place one and then the other so there's no bunching. This has always been a pet peeve of mine so I'm so glad that U by Kotex addressed this issue.
So while U by Kotex didn't completely rid me of The Curse of Eve it did however make the week a bit more bearable offering me the best protection around, and I was able to go to the gym in style… even if I was the only one who knew. There are several options available when it comes to the Kotex products, there's even an overnight and heavy pad! Be sure to read more about them at the U by Kotex site and if you're really interested ,which I know you are, go ahead and request a sample!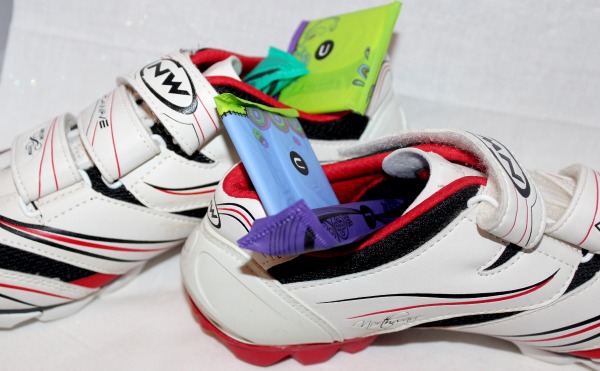 I wrote this review while participating in a content series through Crowdtap on behalf of U by Kotex, and received products to facilitate my post and compensation for my time to participate.