The Emotions of a Beauty Addict Waiting for an Online Beauty Launch
These are the emotions of a Beauty Addict.. or should I say myself as I wait for a online collection release or sale. This has also been me so many times as I've sat in virtual waiting rooms that are almost done exclusively by MAC Cosmetics. Just sitting at my computer being a slave to that launch is the worst! I can't move, I can't refresh my screen, and I don't even want to move the mouse. I just have to sit patiently and wait my turn in line for ordering products. It's almost equivalent to a new shoe launch, but from the comfort of our own homes.  After going through this struggle several times I've kind of shy'd away from ordering from MAC Cosmetics during one of their huge launches and I often just hope that I can pick them up at the store. 
This has not only been the case with MAC Cosmetics but several online fashion launches, especially the 3.1 Phillip Lim Target Collection was almost the same, except there was no waiting room. There was just me, my computer and twitter and let me tell you that wasn't a pretty fight.
Have you ever experienced this? How do you feel about the virtual waiting rooms during big launches? Are they good for crowd control or are they just a nuisance?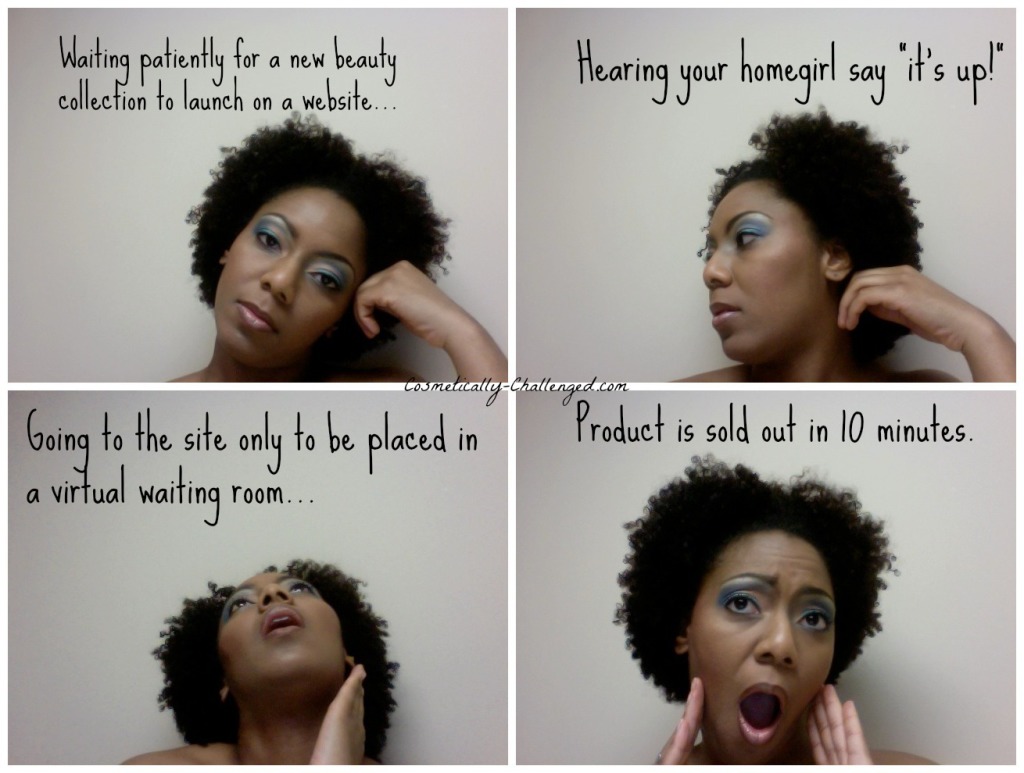 [sam id="1" codes="true"]
My name is Melody Robinson Wright, and I am a wearer of many hats. When I'm not taking care of the home as a loving wife and mom to two spoiled dogs, I'm in the lab tackling one life's biggest diseases, Malaria. I am also the Beauty Editor of Cosmetically-Challenged.com, where beauty rules are so faux pas! I am a admitted beauty junkie who has refused rehab. I love all things beauty wether it's high end or found in your local drug store.