Get Ready for Spring with Walgreens Beauty!
I am a member of the Collective Bias® Social Fabric® Community. This shop has been compensated as part of a social shopper amplification for Collective Bias and its advertiser. #walgreensbeauty #collectivebias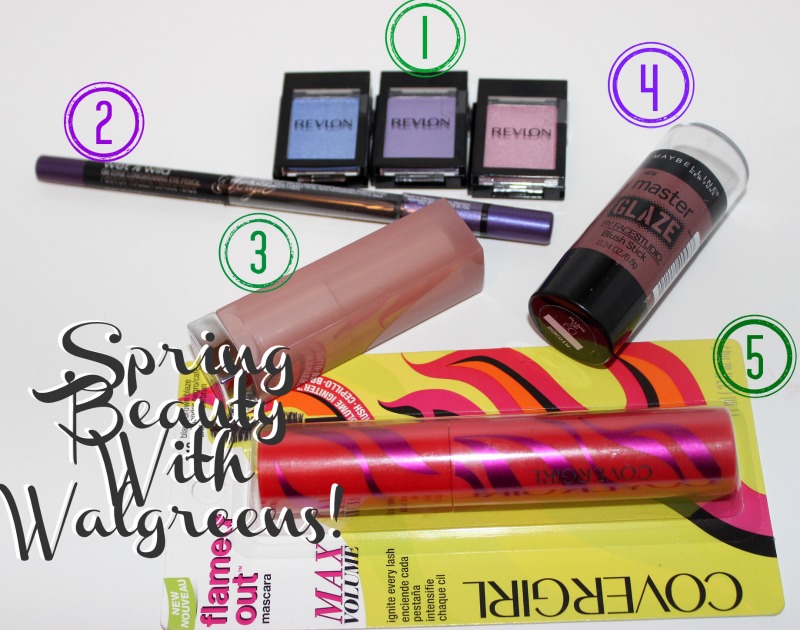 1. Revlon Color Stay Shadow Links in Periwinkle, Matte Purple and Candy Bon Bon, 2. Wet N Wild Fergilicious EyeLiner in Violet Femme. 3. Maybelline Dare to Go Nude Lipstick in Touchable Taupe 4. Maybelline Master Glaze Cheek Tint in Plums Up 5. Cover Girl Flamed Out Mascara
Everyone has their favorite store when it comes to shopping for beauty products. My favorite store is Walgreens because I can always count on them to have the newest releases in beauty products earlier than other stores. Another great bonus is their exceptionally large and very clean beauty aisles. If there's one thing that I hate it's going to a store and finding half of the beauty products are old dusty and most have been tested. This is never an issue for me at Walgreens. It's kind of like a Beauty Lovers Mecca so to speak. Another great thing about Walgreens is their reward programs. In the picture below you'll notice the yellow tags on some of the items indicating that particular item is on a special promotion. Often times there will be a blue ticket on a an item letting you know how many rewards point you'll get for an item. I always score and find a blue tag on items that I'm currently looking for. You can use  your earned  reward points towards a future purchase and sometimes walk out with your items for free!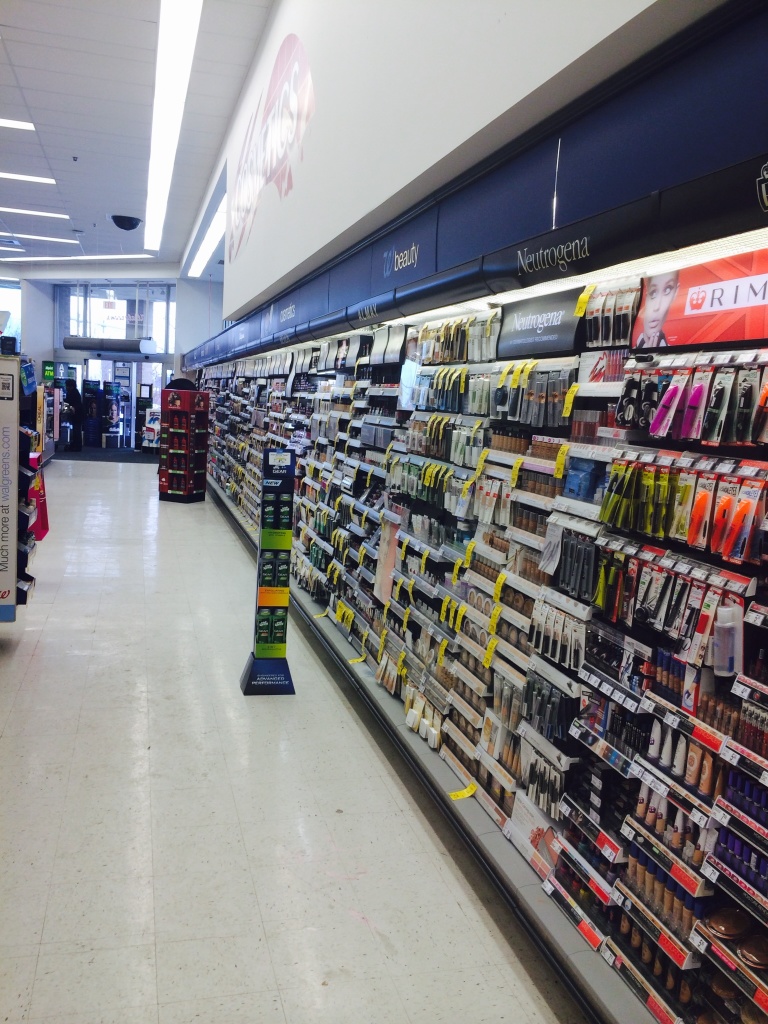 Since it's still bitter cold here for some reason I decided to put together a Walgreens Beauty look using pinks and purples. All items used were pictured above and purchased from Walgreens.

Step 1: Apply  Revlon Candy Bon Bon to the lid area Step 2:  From the inner corner to mid eye lid blend the shade periwinkle Step 3:  Using the Revlon Matte Purple shadow start in the outer corner and blend upwards throughout the crease. Step 4: Using the Fergilicous Wet n Wild Violet Purple eye liner, line the waterline of the eyes and smudge with a smudge blush. Then line the top of the eyes. Reapply Step 1 if you need to. Step 5: Apply two coats of the CoverGirl Flamed Out Mascara in Black Brown.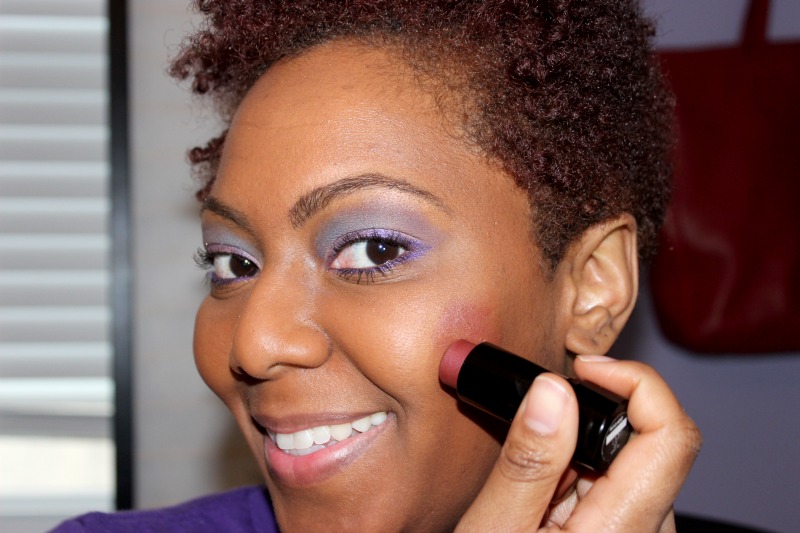 Step  6:  Apply the Maybelline Master Glaze in "Plums Up" to your cheeks and blend it in with your fingertips.
Step  7: Finally apply the Maybelline Lipstick in Touchable Taupe.
Can you believe that I created this look for under $30? Thanks Walgreens BeautyAisle! Here's a quick Makeup Tip, when creating a look keep focus on on area instead of all over.  I decided to keep the lips and cheeks very simple and nude because I wanted my eyes to be the focus point for the look. You could of course dress this up with a gorgeous bold lip and smoke out the corner with a darker purple for a night out. Here are more photo's of my completed look below. Next, time you shop the Walgreens Beauty Aisle and walk out with amazing products and tons of savings don't say I didn't warn you!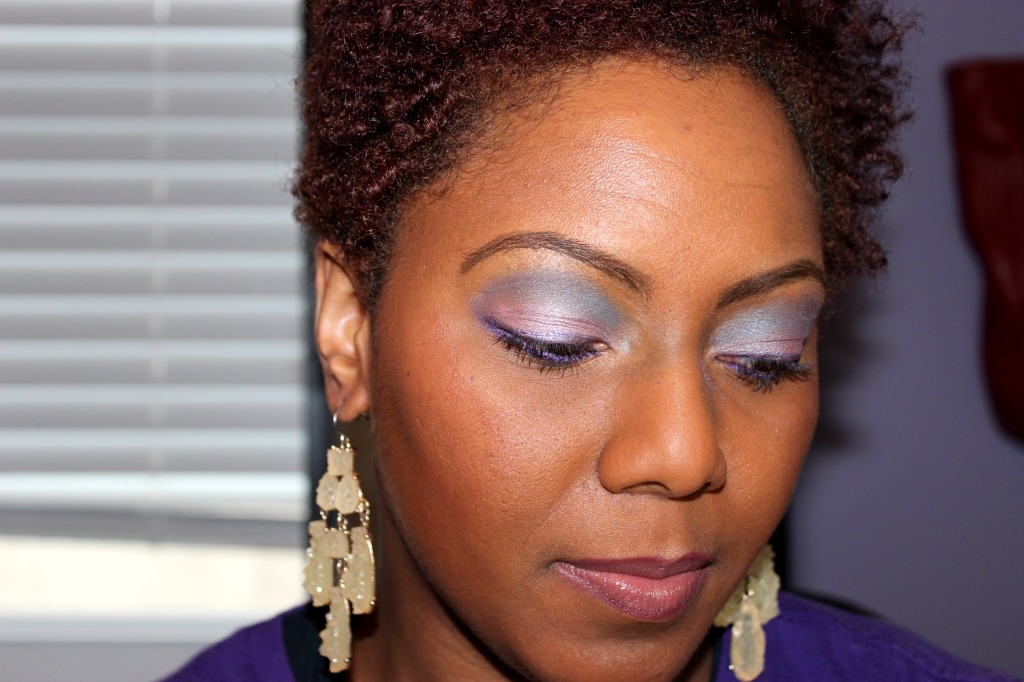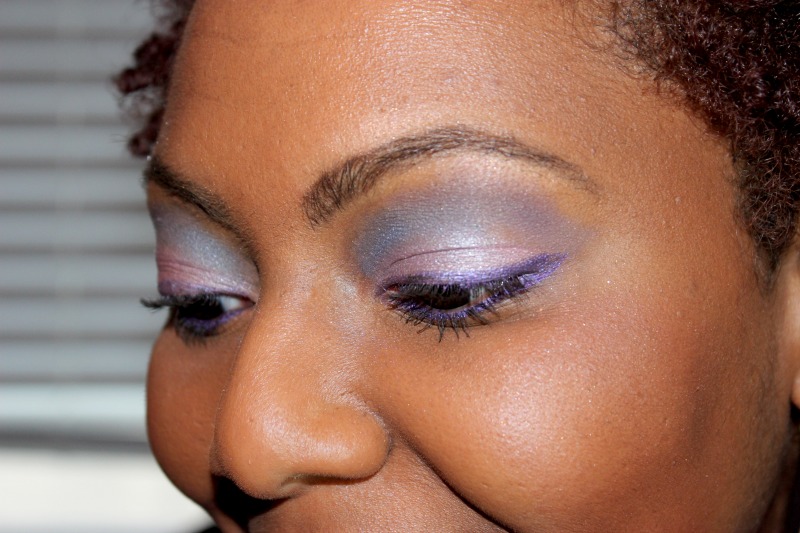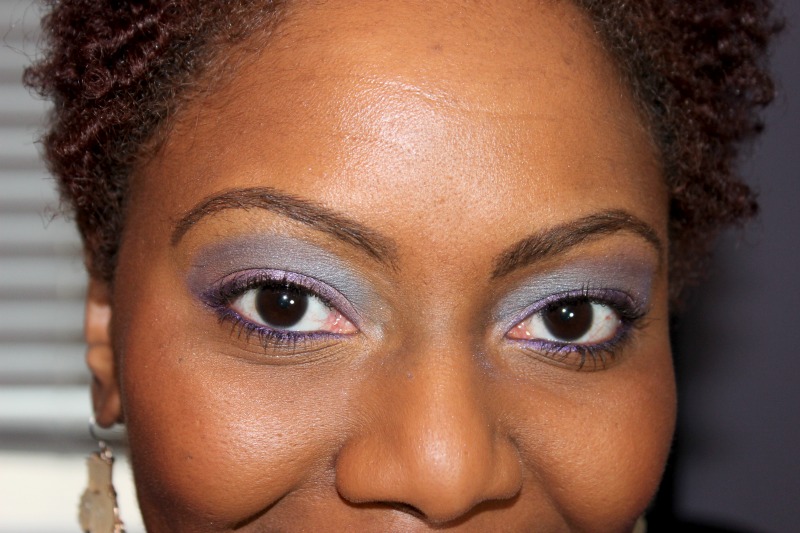 [sam id="1" codes="true"]