Comfort Just Got Sleek with the NEW Jockey Skimmies ® slipshorts!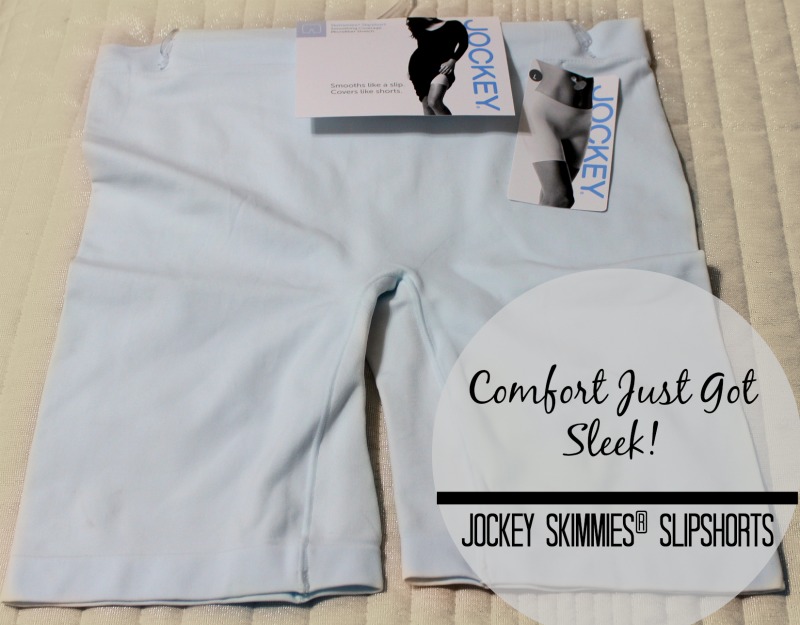 Comfort just got sleek with the new Jockey Skimmies ® slipshorts. Ladies it's time to take back your life and live comfort free and be spontaneous without worrying about what you have on. The Jockey Skimmies ® slipshorts are like a slip but shorts! They're made from a lightweight breathable stretch microfiber that's non constricting.  Together with stylist and fashion icon, Rachel Zoe, Jockey is redefining comfort to be chic and glamorous the end product is just so perfect it's "BANANAS" . The best part is that they have different types, the kind I show you in above, an anti-static, and a Moisture Wicking kind. The moisture wicking is going to be a huge thing for us girls with a little extra thigh meat this summer cause chile no one likes to have sweaty thighs when trying to be cute in a sun dress!
This spring (May 27 – June 20), Jockey will challenge America to "Seize the Day in Skimmies®" and expand their comfort zones with a series of fun and fashionable daily challenges using the hashtag #SkimmiesPromo. Everyone who participates will have a chance to win a free pair of Skimmies® slipshorts and other great prizes. Details on challenge rules, prizes and entry can be found here:
www.facebook.com/Jockey
My name is Melody Robinson Wright, and I am a wearer of many hats. When I'm not taking care of the home as a loving wife and mom to two spoiled dogs, I'm in the lab tackling one life's biggest diseases, Malaria. I am also the Beauty Editor of Cosmetically-Challenged.com, where beauty rules are so faux pas! I am a admitted beauty junkie who has refused rehab. I love all things beauty wether it's high end or found in your local drug store.