Zoya Bubbly Collection 2014 Nail Polish Swatches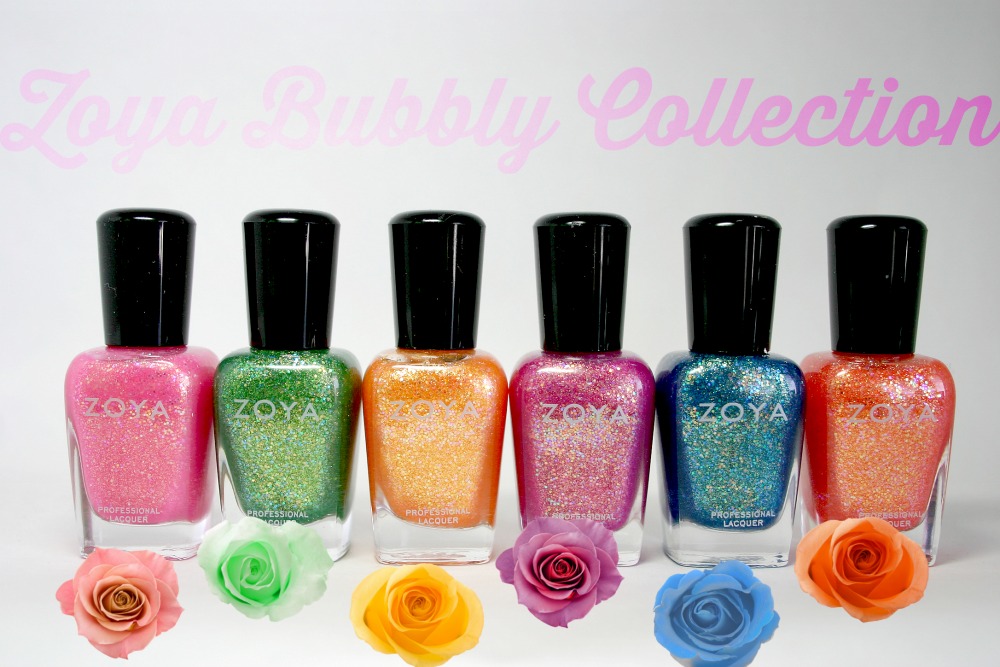 Zoya always delivers fabulous goodies each summer. This summer they've released a two piece and with a side when it comes to  collections for us to glide across our winter stricken nails. I have the first of the three collections swatched by my Nail Contributor Amy for your viewing pleasure below. Zoya Bubbly is a semi sheer buildable polish with holographic glitter it's like the lesser intense version of the Zoya Pixie polishes.
Zoya is three free and you can purchase the Zoya Bubbly collection from Zoya.com for $54 or purchase the individual bottles for $9.
Zoya Alma

Zoya Binx

Zoya Harper

Zoya Jesy

Zoya Muse

Zoya Staasi

My name is Melody Robinson Wright, and I am a wearer of many hats. When I'm not taking care of the home as a loving wife and mom to two spoiled dogs, I'm in the lab tackling one life's biggest diseases, Malaria. I am also the Beauty Editor of Cosmetically-Challenged.com, where beauty rules are so faux pas! I am a admitted beauty junkie who has refused rehab. I love all things beauty wether it's high end or found in your local drug store.